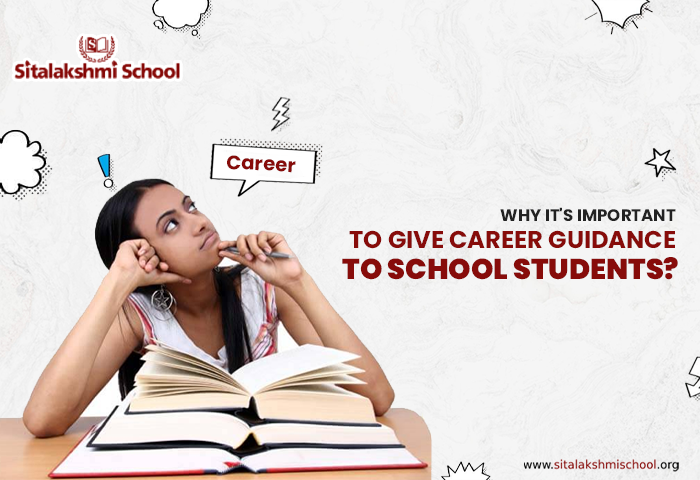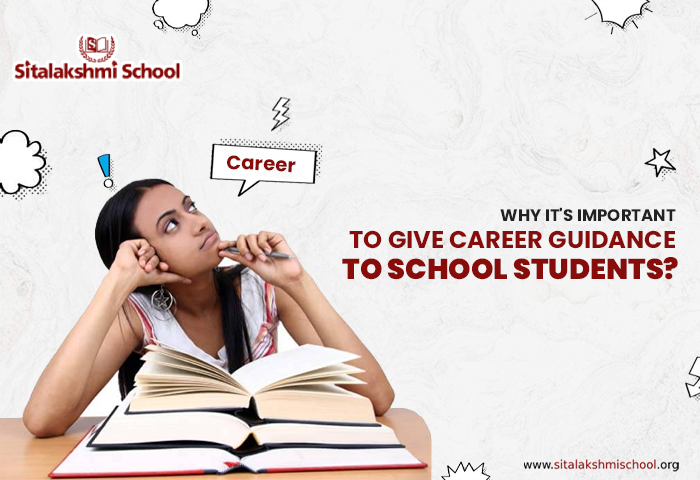 Do you love the job you have right now? Many adults wind up in careers they find to not be fulfilling. They act on a whip, following the highs of teenagehood and the heat of the moment to define the occupation of a lifetime. Once momentary interests pass reality dawns. They end in up professions they can't stand, leading to stress and depression. As things stand today, over 4 in 10 students haven't the slightest clue about what they should do after high school. This critical statistic alone emphasizes the need for career guidance after 12th. There's a grave need to provide information and awareness to school students in a way that allows them to determine the right choices for the professional path. That said, here's why there's a need for career guidance for school students 
A larger vision of job opportunities 
Some students may have a constricted and stifling mindset of what they'd like to be in life, career-wise. Mainstream or traditional occupations may first pop to mind, but some of these fields may already be crowded. In fact, some studies indicate that over 90% of students are familiar with fewer than 11 career choices. 
Career counselling for students allows them to open up their view of the world in terms of professional opportunities. They can explore their options beyond contemporary industries such as: 
Finance

IT

Law

Engineering, etc. 
In a nutshell, this guidance allows one to increase student awareness in terms of occupation. This, in turn, elevates the likelihood of matching the student's skillsets and interests with a suitable profession. 
Students can improve employability 
Good employability is not just having majored in a course that fits the job description. The key differentiator today isn't a degree or certificate, but typically surplus effort beyond that paper. 
A career guidance program can help school students to understand this. It can teach them the value of growing other skills beyond academic and technical ones, depending on the career path they want to take. 
With experience or a good understanding of the practical job market, counsellors can give students this important heads-up when it comes to soft skills and complementary skills or accreditations that they may need to pursue. Inevitability, this ensures school students hit the market with all the tools or ingredients they need to get going. 
Better likelihood of job satisfaction 
Gitnux carried out a job dissatisfaction survey a while back in 2022. I find that the results paint quite an alarming picture, with over 60% of employed individuals confessing to being "unhappy" at work. A further 19% proceeded to describe their jobs as downright "miserable."
To beat the scourge of workplace misery, we must address the problem at the root cause before it becomes too little too late. Career guidance for students is one of the most important ways to do that. 
A career counsellor gets to know the student in depth. They pick their minds on their passions and map out a perception of their abilities. In the end, they suggest job opportunities that the individual might find great gratification in, depending on the student's: 
Personality

Motivation 

Hobbies

Life goals and much more
The experts can advise career options that ensure purpose and value for the specific student in question. 
Healthier guardian-child relationships
In India, a lot of parents single-handedly decide the fate of their kids down to a tee. Perhaps they'd hold a history or lineage of a particular occupation, that has become somewhat of a family heirloom to be passed down from one generation to the next. 
When children want to deviate from this path, this can cause great strain on their relationships with their parents. Guardians can see their kids as defiant and disrespectful while students can view their parents as stubborn and distant. 
Career guidance after 12th brings in a neutral and professional third-party perspective into the conversation. It allows a round table discussion where both parties can have their voices heard. 
Once everyone's perspective is accommodated, it's easier for parents or guardians and their kids to understand each other with the help of an expert. The counsellor can further expand on the gravity and details of career options and help the family towards a middle ground that everyone's on board with. 
Access to important job networks
Networking is a key part of finding success no matter the choice of career. So much so that 7 in 10 individuals today have networking to thank for how they got their present occupation. It's therefore important that school students start building their connections early and a career counselor might just be that gateway. 
These experts have vast professional networks at their disposal. Some of the people they may have on their speed dial, so to speak, could be potential employers, namely: 
Other counselors

Industry leaders

Small businesses

Corporations, etc. 
A career guidance program might just help the student get a foot in the door of the job market when the time comes, sparing them from strenuous job hunting. At the very least, a career counsellor worth his salt should provide job search support.
Career guidance helps students toward specialization
Over the years, I've seen students who want to do it all. One minute they are into medicine, and the very next they are passionate about law and couldn't care less about their previous consideration. 
India offers a growing and diversifying job market. That's a great thing no doubt but it also means an expansion of the job market that leads to an overwhelming number of choices for students. 
Career guidance for girl students who want to be jacks of all trades to narrow down to a niche. Expert third-party advice can help students who'd like to do everything to rank their priorities and goals so they can find their specialization with much less confusion, thereby saving time and energy.
Career guidance is priceless for students
Figuring out what to do after 12th is one of the biggest dilemmas I see thousands of students grapple with every year. After the board exams are done and dusted comes the next big mystery: what next? Career counselling for students is the way to go to find those answers. In addition to providing profitable ideas, top-level professionals can also enhance the student's employability, and job satisfaction. They can even ensure faster career progression. So there's a lot at stake for children at this important phase of their lives, a career counsellor can help put the pieces of this puzzle together and map the best way forward.